Media and Entertainment Executives Email List
Thoroughly verified Media and Entertainment Industry Executives' details to target the right segment
The Media and Entertainment Executives Mailing List that we provide comprises of individuals who hold various jobs within the billion dollar entertainment industry globally. These professionals are directors, executive producers, public relations managers, sales and marketing directors, curators, presidents, and partners.
Our all-encompassing and highly targeted database ensures successful marketing. We put in a lot of effort to give you high yielding data records from the fresh, upgraded database. If you make us your data partner, you can be sure that you are reaching high-level executives with the potential of becoming valued customers. The list of media professionals in the USA is thoroughly validated and is up-to-date with accurate contact details, so that you can connect with your prospective customers through multi-channel b2b campaigns.
A media executive oversees the operational and management of a media house in publishing, radio, TV, film or music. They possess excellent leadership skills and have a strong sense of brand and marketing capabilities. Media professionals wield a lot of control and influence, usually with the approval of a board of directors, and plan and direct the company's future operations and plan of action. We provide one effective platform to connect with these professionals.
Enhance your lead count by using the Media Sales Professionals' Database
The Media and Entertainment Executives Email Addresses that we have lets you reach upper management professionals who are actively engaged in the entertainment industry and hit their inbox. They are decision makers in the media industry who have the potential and capacity to plan strategic outlook for their company. Additionally it is also helpful to get an access to executives in major corporations that supply products and services to the entertainment industry. They are responsible for budgeting, implementing strategic business policies and adhere to guidelines and practices, and directing employees as and when required. They make daily purchase decisions to improve the profitability and efficiency of their organization and get profit for their business. They seek viable business solutions and products that give them a competitive edge in the entertainment market.
Media executives buy products like computer equipment, office equipment, software, office supplies, organizational supplies, telecommunication systems, sound systems, sound and broadcasting equipment, fine art, amusement rides, and digital imaging equipment to suffice their day to day needs. You cannot miss to connect with them!
Choose the right audience for your business with the Media Conglomerate's Mailing List
The wealth of information that we have is cross-checked multiple times in a year making sure there is no undeliverable contact. We provide you email lists of media professional's, along with vital contacts such as name of the executive, demographic profile, geo-location, complete mailing details and much more. You can easily sort and segment the list based on your specific requirements. Our database will provide you the benefit of giving you only top ranking executives' data. We are undoubtedly the leading in providing Entertainment Industry veterans mailing list, which is the best source of marketing information for anyone looking to sell their products or services to entertainers.
If you are interested in our Media and Entertainment Officers lists, and would like a FREE no obligation consultation to find out how we can help you grow your business, simply complete the form below.
Our Database provides direct access to Media and Entertainment Executives Email List.
Buy wide range of nuts, screws and other Media and Entertainment Executives Email List, buyers email and mailing lists database, We provide
Our database covers a wide range of Media and Entertainment Executives Email List.
Take a look at some of the sectors and job titles that we cover:
Sectors Job Titles
Information Technology
Health Care
Automobile
Human Resource
Manufacturing
Insurance, banking and finance
Tourism
Media
Logistics and distribution
Stock broking
Property
VP accounting
C-level Executives
Fortune 500 Execs
Dir General Counsel
VP accounting
QA Manager
Dir Quality Assurance
VP Engineering
CTO
CMO
Project Management
Sales & Marketing Execs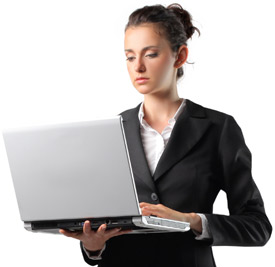 Toll Free: 800 310 8349
Role of the Educational Service Industry In The World Of Education
The educational services industry was the second largest industry in 2008, providing jobs for over 13 million wage and salary workers. Since education is the cumulative process of facilitating learning and acquiring new skills and values it is an integral part of the education system worldwide. Education is undoubtedly a very important part of life and the amount of education received by individuals, determine the earnings and skill upgradation. The educational services industry comprises a host of institutions that offer academic excellence, career guidance and technical instruction to trillions of students in the USA. Setting high educational standards...