Federal Reserve Bank and Credit Union Mailing List and Email Addresses
The Federal Reserve Bank is a regional bank that belongs to the Federal Reserve System or the central banking system in the United States. The Federal Reserve Banks are responsible for implementing the plans set forth by the Federal Open Market Committee. Credit Union on the other hand, is a member owned co-operative that is democratically controlled by the members and operates with an aim to promote economy and provide credit at competitive rates. Credit Unions may also provide services that augment community development. Reach key decision makers with the Federal Reserve Banks executives' mailing list. Designed to suit a wide range of campaigns, the Federal Reserve Banks credit unions executives email list is ideal for contemporary B2B campaigns.
The Federal Reserve Bank is the central bank of the United States and it performs general functions to foster efficient operation of the U.S Economy. The major functions include and are not limited to, managing the nation`s monetary policy, promote the stability of the financial system and promote the safety and soundness of institutions and ensure the settlement of safety and efficiency systems. The Federal Reserve Bank is also responsible for consumer protection and community development. If you wish to reach key decision makers why not invest in the authentic and delivery-driven Federal Reserve Bank executives' database?
Known by different names, the credit unions may either be member owned or owned by not-for-profit cooperatives that offer financial assistance in the form of credit, savings and more to the members. The credit unions from different parts of the world offer much more than financial services. At Dunlopmarketing we believe in providing authentic marketing list of credit unions for effective B2B communication across multiple channels. Sourced from trade shows, magazine subscriptions, journals and publications, our marketing list of credit unions is the most cost-effective and result-driven list for maximizing campaign response. This augments lead generation hence higher conversions.
Benefits of our authentic Federal Reserve Bank and Credit Union email lists:
Exhaustive and up-to-date mailing data with relevant details that include titles, names and other useful data.
Segmented data to reach targeted audience
Customizable feature for effective communication based on the business requirements.
Accurate well researched data to expand market presence and enhance the brand image.
Designed with precision, the credit union mailing list epitomizes unmatched perfection.
Get Assured Deliverables And Enticing Business Results With Customized Federal Reserve Bank and Credit Union Business List:
Effective campaigns are the ones where marketers are able to achieve maximum market penetration. Channelized B2B communication is one of the surest ways to get business success. At Dunlopmarketing, we believe in providing email address lists of Federal Reserve Bank and Credit Unions that are designed for successful campaigns. Marketers have a highly challenging job wherein they have to compete with other brands internally and across global platforms. The thriving world of finance and banking is no doubt an evergreen one but reaching key decision makers from the sector is an equally big challenge.
At Dunlopmarketing we aim to help marketers of financial services, software applications used for banking purpose and more, to get the most when they invest here. The customized credit union mailing address lists ensure that marketers get their money`s worth. They may leverage from the comprehensive lists for highly successful B2B campaigns across multiple channels.
Get Assured Success and Reduce Costs with the Up-To-Date Federal Reserve Bank and Credit Union Mailing Lists
Business communication across multiple channels is quite a challenging task, more so, because the challenges that marketers face across the financial sector is immense. At Dunlopmarketing we ensure that multichannel marketing campaigns are delivered to the targeted audience by providing valid marketing lists that are updated on a regular basis. Designed to suit online, offline and direct campaigns, the comprehensive Federal Reserve Bank and Credit Union Database is meant for guaranteed deliverables.
The other highlight of our Federal Reserve Bank and Credit Union b2b list is that it has the highest levels of accuracy. They cater to maximum specialities, demographics and more. Get validated mailing list of Federal Reserve Bank and Credit Union and take your campaigns to a whole new level. The accurate, verified and fresh database allows marketers to get rid of email bounces, call drops and email spams. By choosing to invest in our valid Federal Reserve Bank and Credit Union email databases you get access to delivery-driven data ideal to put your campaigns to a higher growth trajectory.
Get access to authentic data and have successful B2B campaigns that promote business growth, ring in higher ROI and ensure campaign success. If huge returns and building better business association are your business goals, why not invest in the valid email address list of Federal Reserve Bank and Credit Union decision makers?
Our Database provides direct access to federal reserve banks executives, directors email lists.
Buy email mailing lists database of banks, accountants & finance industry executives, decisionmakers we cover:
Our database covers a wide range of Federal Credit Unions & Reserve Banks decision makers list.
Take a look at some of the sectors and job titles that we cover:
Sectors Job Titles
Information Technology
Health Care
Automobile
Human Resource
Manufacturing
Insurance, banking and finance
Tourism
Media
Logistics and distribution
Stock broking
Property
VP accounting
C-level Executives
Fortune 500 Execs
Dir General Counsel
VP accounting
QA Manager
Dir Quality Assurance
VP Engineering
CTO
CMO
Project Management
Sales & Marketing Execs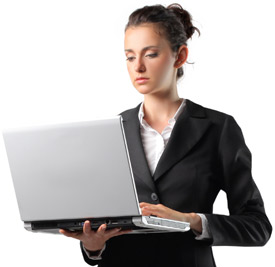 Toll Free: 800 310 8349
Role of the Educational Service Industry In The World Of Education
The educational services industry was the second largest industry in 2008, providing jobs for over 13 million wage and salary workers. Since education is the cumulative process of facilitating learning and acquiring new skills and values it is an integral part of the education system worldwide. Education is undoubtedly a very important part of life and the amount of education received by individuals, determine the earnings and skill upgradation. The educational services industry comprises a host of institutions that offer academic excellence, career guidance and technical instruction to trillions of students in the USA. Setting high educational standards...