Health Care Industry Executives Email List
Acquire genuine contacts with our custom-made Healthcare industry list
OPt in Healthcare industry list at Dunlop Marketing. our healthcare industr mailing list database helps your sales by using our database for email marketing campaign. At Dunlop Marketing to build the Health care industry list which will help you connect with customers, healthcare product suppliers, etc. It is a reliable and performance driven database, excelling in both quality and quantity, with authentic contact details of health care industry suppliers for marketers to approach with their multi-channel b2b campaigns. Health care marketers often find it difficult to gain the attention of and connect with decision making health care industry professionals. This Health care marketing list is customized and targeted database will ensure that marketers are provided with consequential details so that their campaigns reach their intended audience.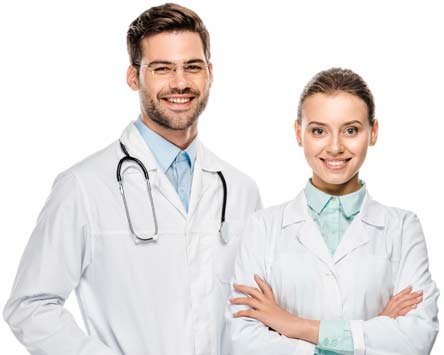 Improve your market visibility with Healthcare industry email list database
Healthcare industry list fall into different categories of healthcare segment. Primary, Secondary and Tertiary health care. Primary health care is the first point of contact for a patient. It is typically provided by general practitioners/family doctors, dentists, pharmacists, midwives, etc. It is where most preventative health can be achieved and where early diagnosis can be possible, which may prevent more expensive hospital treatment being required. Secondary health care in most countries is usually when a primary care person such as a doctor refers a patient to a specialist. Tertiary health care is specialized consultation care and often hospital care. Marketers wanting to optimize returns from their health care marketing campaigns can now rely on the result-driven Health care Industry email list for being able to make the right connection with targeted audience at an affordable cost. Healthcare industry email list database provides email address of over million doctors and hospitals. It includes access to over million Physicians by Specialty, Medical Executives, as well as pharmacies and nurses. It contains rare database going back as far as 2004, with the majority of full updated lists in Excel format.
Get maximum Business Returns from Healthcare Industry Database
The health care system, remains part of the welfare state and most industrialized countries have achieved universal access to healthcare through a mix of public and private arrangements. Healthcare is undoubtedly one of the most dynamic industries and expanding its limits regularly. It therefore provides a vast area for marketers to explore and expand their business. Backed with a powerful marketing tool, the business opportunities are enormous. If our sample healthcare email lists match your needs we can supply lists to you in less than two business working days. It's a quality healthcare industry list. You can't find anywhere else on the web.
Health Care Industry Lists
Role of the Educational Service Industry In The World Of Education
The educational services industry was the second largest industry in 2008, providing jobs for over 13 million wage and salary workers. Since education is the cumulative process of facilitating learning and acquiring new skills and values it is an integral part of the education system worldwide. Education is undoubtedly a very important part of life and the amount of education received by individuals, determine the earnings and skill upgradation. The educational services industry comprises a host of institutions that offer academic excellence, career guidance and technical instruction to trillions of students in the USA. Setting high educational standards...