Certified Financial Planner (CFP) Executives Email List
Accomplish and exceed your marketing expectations by using Certified Financial Planners Database
The need for financial planners is becoming more important given the volatile market situation, ramped up regulations, and a rapidly changing business landscape. We at Dunlop Marketing have list of certified financial planners who have subscribed to receive offers from third party sites and publications to stay abreast of economic developments. We have a huge database of financial planners that can significantly enhance your sales and revenue.
The educated professionals in this industry are entitled to high salaries and are able to spend their high discretionary income on quality apparel, accessories, gifts, travel, and upscale merchandise for their organisations. Almost 1 out of 4 personal financial advisors are self-employed and need help in managing their line of business. They are quick to embrace latest in technology that will make more efficient use of their time so they can focus on financial planning.
Dunlop Marketing is the largest available dataset of working financial professionals. We have an all-encompassing, highly targeted, double verified lists of certified financial advisors that will give you quick access to qualified, state-licensed accountants, financial planners, investment bankers, and mortgage bankers globally.
Financial Planners Mailing List will help in making new business partnerships in global market
We are pushing the envelope to redefine database marketing by bringing fresh new approaches to sourcing, cleaning and updating contact information on Financial Experts, executives and other custom-built email datasets. Being a global supplier for quality business email lists, we leave no stone unturned to deliver comprehensive and result oriented database that is sure to exceed your expectations and help in making new business partnerships in global market.
The data analysts and professionals working with are continually acquiring and updating huge repository of contacts from multiple reliable sources. Every single contact in the database of financial planners in the USA is individually researched, selected and curated. Some of these sources include government licenses, webinars, registrations and documents, business magazines, data from trade union, professional social networks, B2B industry group and much more.
The database of Financial Executives is the largest available repository of finance officers
The secret sauce at Dunlop Marketing is our ability to separate the signals from the noise. Today there are plenty of data marketing companies offering similar services that we provide, but none can guarantee the same level of accuracy and relevancy of the data files that we do. Where other companies may acquire data from unreliable channels, we combine years of marketing experience with latest algorithms and data processing techniques to identify and capture only relevant contact details. The data team is on call all through ten year meticulously verifying the Financial Planners mailing addresses through extensive in-house hygiene and update processes after which it is made available to clients.
If you are interested in our Certified Financial Planner (CFP) lists, and would like a FREE no obligation consultation to find out how we can help you grow your business, simply complete the form below.
Our Database provides complete access to certified financial planners email lists.
Buy accountants, financial industries decisionmakers, tax consultants & bank executives email list we cover:
Our database covers a wide range of Certified Financial Planners lists.
Take a look at some of the sectors and job titles that we cover:
Sectors Job Titles
Information Technology
Health Care
Automobile
Human Resource
Manufacturing
Insurance, banking and finance
Tourism
Media
Logistics and distribution
Stock broking
Property
VP accounting
C-level Executives
Fortune 500 Execs
Dir General Counsel
VP accounting
QA Manager
Dir Quality Assurance
VP Engineering
CTO
CMO
Project Management
Sales & Marketing Execs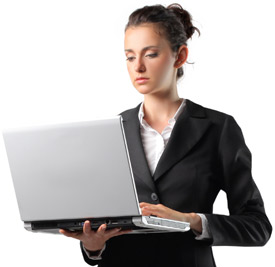 Toll Free: 800 310 8349
Role of the Educational Service Industry In The World Of Education
The educational services industry was the second largest industry in 2008, providing jobs for over 13 million wage and salary workers. Since education is the cumulative process of facilitating learning and acquiring new skills and values it is an integral part of the education system worldwide. Education is undoubtedly a very important part of life and the amount of education received by individuals, determine the earnings and skill upgradation. The educational services industry comprises a host of institutions that offer academic excellence, career guidance and technical instruction to trillions of students in the USA. Setting high educational standards...