Childcare Service Executives Mailing Address and Email List
"Tell me and I forget. Teach me and I remember. Involve me and I learn"- Benjamin Franklin
Young learners are an enthusiastic lot. Parents and guardians realize the significance of the overall development of the young mind and invest time and resources in finding suitable solutions to keep the child engaged. The day care and childcare services have thus gained a new meaning worldwide. They are the ultimate afterschool destinations for children to learn, grow and prosper. Research has shown that development occurs when children are actively involved and occupied with creative learning. Creative skills improve concentration and nurture the innate learning abilities. Child care services worldwide have therefore adopted this element to their curriculum and have been successful in involving the child and parents in the learning and growing process. If you wish to reach decision makers across these centers, investing in the valid and accurate email addresses of childcare services in USA is ideal.
The art of choosing a child care facility that is ideal for the child is important as it impact`s the child`s learning curve. Child care providers are the children`s first teachers and play a prominent role in the early education of the child. If you are looking at centers closer to where you live investing in the childcare services mailing list would be ideal. At Dunlopmarketing we believe in bringing together a wide range of services and day care facilities with accurate list of day care service executives. The email list of childcare service providers in USA and other countries worldwide, bears testimony to our efforts in ensuring that marketers get access to authentic business lists.
The database has valid data on licensed home day care centers, in-home care facilities and commercial care centers. These centers help inculcate good learning ability, self-reliance and discipline. The child care facilities are gaining popularity like never before and most parents are opting for these services to foster the overall growth and development of children. Reach business decision makers for the sale and promotion of books, learning material, security services and more with the valid and exhaustive mailing list of childcare service centers.
The major advantages of the childcare service executives email database:
Comprehensive and up-to-date mailing data with accurate details that include titles, names and other useful data.
The mailing list of childcare service providers is an effective marketing tool.
The day care facilities email list provides customizable features for unmatched user experience.
Accurate list of day care centers in USA is ideal to boost the brand image.
Get higher deliverables and enticing business results with childcare service executives' mailing lists:
Business communication is a major contributor to business revenue and it is the cornerstone of successful B2B campaigns. The B2B lists determine the success of the multichannel campaigns effectively and at Dunlopmarketing we aim to facilitate business communication across multiple channels. The well-researched and affordable childcare service executives email database is designed with precision for higher deliverables and assured campaign success. It is an exhaustive database that is updated on a regular basis for guaranteed campaign success.
At Dunlopmarketing we have ensured that our list of childcare services in USA is compiled from reliable global sources and verified meticulously. Identify targeted audience and take business to a whole new level by choosing to invest in the childcare service executives email lists now. Generate premium quality leads and get assured higher ROI.
Get guaranteed campaign success and reduce costs with the up-to-date childcare service executives business lists:
The advantages of using authentic and verified business lists are innumerable. At Dunlopmarketing we provide nothing but the best databases for unmatched campaign success and stronger and improved brand building. Invest in the valid and delivery-driven B2B list of childcare service executives and get access to authentic data for successful B2B campaigns across multiple channels.
Get assured campaign success and access the most receptive data on key decision makers across the child care service centers. Market your services and products effectively by choosing to invest in the comprehensive marketing business lists of childcare service executives. Take campaigns to a new level by choosing to invest now.
Our Database provides direct access to child daycare facilities company executives email lists.
Buy the email mailing database of children toys manufacturing industry executives we cover:
Our database covers a wide range of Child Day Care Services decision makers list.
Take a look at some of the sectors and job titles that we cover:
Sectors Job Titles
Information Technology
Health Care
Automobile
Human Resource
Manufacturing
Insurance, banking and finance
Tourism
Media
Logistics and distribution
Stock broking
Property
VP accounting
C-level Executives
Fortune 500 Execs
Dir General Counsel
VP accounting
QA Manager
Dir Quality Assurance
VP Engineering
CTO
CMO
Project Management
Sales & Marketing Execs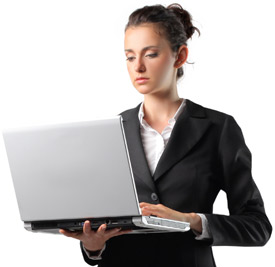 Toll Free: 800 310 8349
Role of the Educational Service Industry In The World Of Education
The educational services industry was the second largest industry in 2008, providing jobs for over 13 million wage and salary workers. Since education is the cumulative process of facilitating learning and acquiring new skills and values it is an integral part of the education system worldwide. Education is undoubtedly a very important part of life and the amount of education received by individuals, determine the earnings and skill upgradation. The educational services industry comprises a host of institutions that offer academic excellence, career guidance and technical instruction to trillions of students in the USA. Setting high educational standards...