Fortune 500 Companies Executives Email List and Mailing Database
There are no second thoughts that key decision makers like CEOs from Fortune 500 companies can help you garner million dollar deals. The Fortune 500 is a prestigious list of companies with the highest revenue. You may reach key decision makers from the Fortune 500 companies with the exclusive Fortune 500 and Fortune 1000 companies email lists. The Fortune 500 company executives email directory helps marketers to promote various business service offers, publications and financial services across industries. Our database is unique, dually-verified and accurate for successful B2B communication.
Originally, the list had companies that were majorly into manufacture and mining. It was first published by Edgar P. Smith in the year 1955. Dunlopmarketing is amongst the premiere sites that compiles valid Fortune 500 Companies mailing list for business communication across multiple channels. Designed with precision to suit various marketing initiatives wide range of online, direct mailing and tele-marketing campaigns, the Fortune 500 Companies executives email database is the resourceful tool for successful global campaigns.
Enhance campaign success with the tele-verified and responsive email address lists of Fortune 500 companies
The major benefits of investing in the tele-verified email address lists of Fortune 500 executives is that the data has been collated from reliable global sources and verified meticulously for assured success. The accurate data is certain to maximize campaign success and help businesses achieve maximum ROI. If you are still contemplating investing in the Fortune 500 c- level executives email lists from Dunlopmarketing, think no more. We assure you enticing results, hassle free user experience and fresh and active data for campaign success. Invest in the Fortune 500 email lists today and generate premium lead.
Our Database provides direct access to fortune 500 companies executives email lists.
Buy email mailing database of fortune 500 & 1000 companies top level executives, decisionmakers & directors from the below list, We cover:
Our database covers a wide range of Fortune 500 Companies decision makers list.
Take a look at some of the sectors and job titles that we cover:
Sectors Job Titles
Information Technology
Health Care
Automobile
Human Resource
Manufacturing
Insurance, banking and finance
Tourism
Media
Logistics and distribution
Stock broking
Property
VP accounting
C-level Executives
Fortune 500 Execs
Dir General Counsel
VP accounting
QA Manager
Dir Quality Assurance
VP Engineering
CTO
CMO
Project Management
Sales & Marketing Execs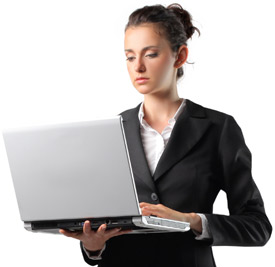 Toll Free: 800 310 8349
Role of the Educational Service Industry In The World Of Education
The educational services industry was the second largest industry in 2008, providing jobs for over 13 million wage and salary workers. Since education is the cumulative process of facilitating learning and acquiring new skills and values it is an integral part of the education system worldwide. Education is undoubtedly a very important part of life and the amount of education received by individuals, determine the earnings and skill upgradation. The educational services industry comprises a host of institutions that offer academic excellence, career guidance and technical instruction to trillions of students in the USA. Setting high educational standards...